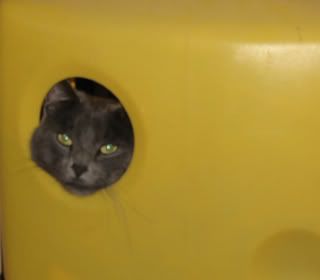 Sorry...this doesn't actually pertain to HUMAN babyness..but I found some GREAT pics of my kittycats..and I HAD to include them.
HOWEVER...Rob and I went to get our 20 week sonogram yesturday...and it was AMAZING. Sadly there is no video of that one..BUT hopefully tomorrow, I should have a video of the one from June posted. Rob had to convert it so we could put it on YouTube.
Things are good...stressfull few weeks but I'm getting back on track with housework and organizational stuff.
More pics to come!